Blog Entries by Lubomir Kavalek - from The Huffington Post
On Sunday, Armenia won the gold medal at the 40th Chess Olympiad in Istanbul. It is their third Olympic gold overall. They also finished first at the World Team Championship last year in Ningbo, China.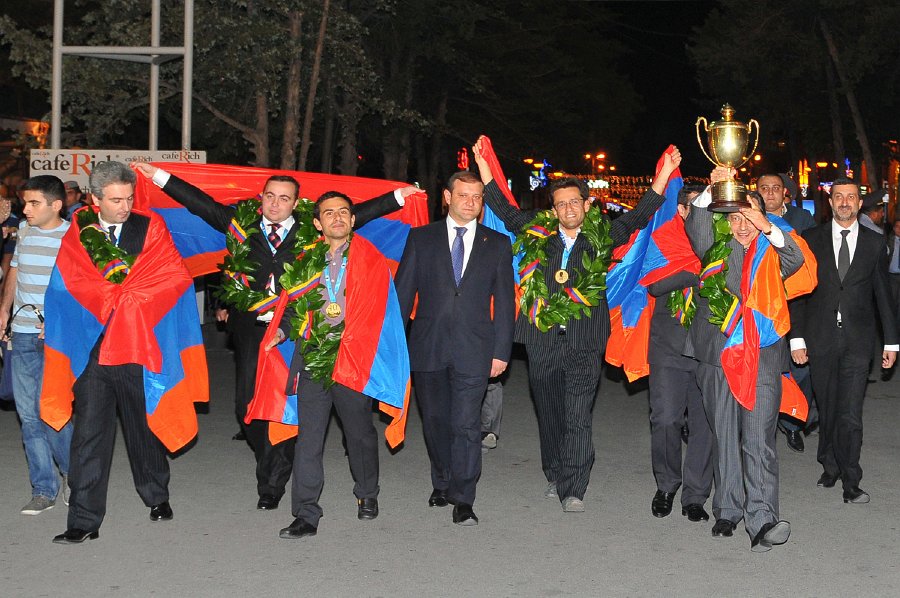 Upon arrival in Yerevan on Monday, the jubilant Armenian...